Iowa CPA Education Foundation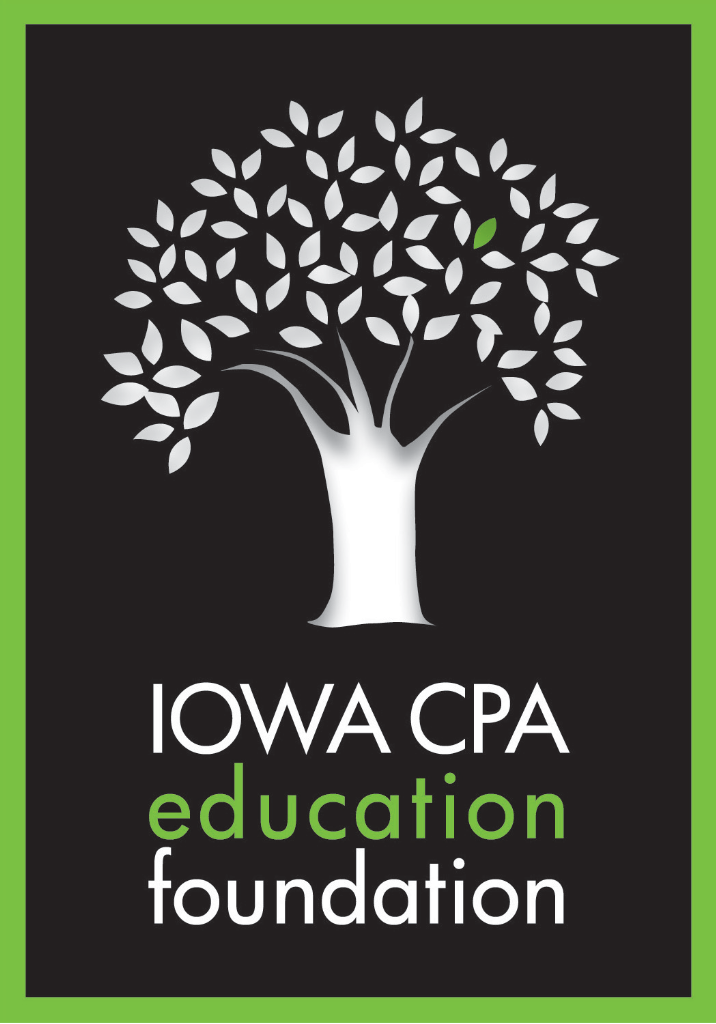 The Iowa CPA Education Foundation awards scholarships up to $2,500 each year to Iowa college accounting students who make a commitment to take the CPA exam in Iowa. The scholarship recipients are selected by the Iowa CPA Education Foundation Advisory Committee.
Scholarships
Students attending a qualifying university/college who meet the scholarship criteria should contact the ISCPA faculty liaison at your school for a scholarship application. This is available in December, with a submission deadline of Feb. 15. Click on the button below for info and criteria.
---
Contribute to the foundation
Demonstrate your passion for the profession and support future CPAs by making an annual contribution to the foundation. There is no minimum and any amount helps our foundation tree grow! Select a link below to make your contribution or find information on options available to you.
---
Thank you, foundation donors!
Thank you to these generous donors for their contribution to the Iowa CPA Education Foundation.